[fusion_fusionslider name="homepage2022″ full_height="no" offset="" margin_top="" margin_bottom="" hide_on_mobile="small-visibility,medium-visibility,large-visibility" class="" id="" /]
FULLY FURNISHED APARTMENTS FOR SHORT* TERM RENTALS
Let's book your stay.
So, when are you coming?
WELCOME TO
PLATINUM SUITES
Platinum Suites serves the GTA (Greater Toronto area), providing fully furnished apartments for short term rentals.
FLEXIBLE RATES and CANCELLATION POLICY
We are also Mississauga's Top Choice for INSURANCE HOUSING.
Located in Mississauga's City Centre opposite Square One Shopping Centre.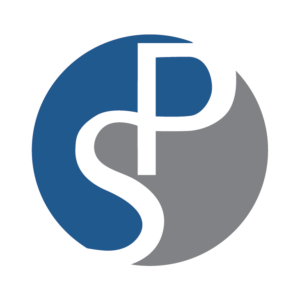 Need short-term or monthly housing for loved ones during the COVID outbreak?
Do you have elderly parents and want them to stay safe? Don't bother with a hotel, check out our thoroughly sanitized suites instead. At Platinum Suites, there is a concierge on site. Unlike many furnished condo rentals, our professional staff is always nearby. Also, we operate out of condo buildings where our guests are welcome.
Why stay at hotels? Platinum Suites offers higher
quality rooms at a cheaper price!
| BETTER THAN A HOTEL | | |
| --- | --- | --- |
| In-Suite Laundry | Yes | No |
| Full Kitchen | Yes | No |
| Private Balcony | Yes | No |
| Walkable & Convenient | Yes | No |
| Starting from | $3,000+ | $5,082 |
| Avg. Sq. Footage One Bedroom | 650 | 525 |
| *Returning guests get preferred rates. | | |
The fully furnished condo that we stayed in was very clean, really appreciate the maintenance. Had all the kitchen utensils which is a saver for anyone vacationing in from other place. And 5 star for the location, right opposite the Mississauga Celebrations square and just 2 mins walk to Square One mall is a plus. We definitely recommend Platinum Suites over the expensive hotels nearby on your next getaway.
Our stay at Platinum Suites in their one bedroom in Grand Ovation was excellent. From a
seamless check in where after a long flight were pleasantly surprised to find a very clean suite with a full kitchen with all utensils, a cozy bedroom with fitted sheets and clean bath towels.

The suite also had a washer/dryer which made it easier to do our laundry since many apartment buildings have shared laundry rooms.

This one bedroom was a five minute walk to Square One shopping centre, even in the winter, but during covid we chose to order groceries and food which arrived very quickly.

The staff at Platinum was very quick to answer any questions we had, mostly within 30
minutes, and many times in less 1 O minutes. We found the management and staff very
pleasant to talk to and work with.

They were there to solve our issues and never refused any request for additional supplies (such as sheets).

I will definitely stay at Platinum Suites when I visit Mississauga again.
We enjoyed our stay very much. The apartment has a great location. It is spacious and well-kept. The management and staff has been very helpful and professional. The cleaning lady does an excellent job. Towels, sheets and hangers were provided which was great. All in all, this has been a very pleasant experience.
We a family of 3 stayed in Platinum Suites for a period of 28 days between mid-Jun to mid- July (2021).

Over all Platinum Suites is a surely a place to stay at for if you are visiting Mississauga (short term or long term).
All services we as promised and shown on the website / virtual tours. Its complete value for the money.

Thanks again to the team Mr. Sarosh Iqbal, Monica , Reema and the others. You made our stay a memorable one, and we will look forward to coming back to you/ recommend you to our friends and families.

Happy doing business with you !
It was really a pleasant and wonderful stay. Strongly recommend for friends and other colleagues. Nice location with all amenities, just like a home outside home.
The location was great. PLATINUM was an excellent host. Suite setup also good. I'll recommend to my friends and colleagues
When you are moving from your own home to another one, definitely you will think how difficult it is to accommodate but this didn't happen because of Platinum Suites.

Everything you will need is there, not to forget ofcourse the very supportive and welcoming attitude of the support staff. Location is very important, especially for first day of arriving to Canada, as you need easy access to restaurants and shopping areas and Platinum Suites offered this.
All I can say, if you are searching for a place not so different from your own home, Platinum Suites is your choice.
We sold our home in April but the closing for our new home was after 45 days. We were all stressed out as we had no home for these many days. My real estate agent informed us about furnished short term rentals option. We went to see few other furnished suite providers in Mississauga downtown. We decided to stay with Platinum Suites. So, we stored our major household stuff to temporary storage. Platinum Suites, responded to my calls and emails during my stay and provided requested information quickly. Staff was polite and well informed. Kids loved swimming pool and Celebration Square.
First, I would like to give special thanks to the support staff for their great service, friendliness and prompt response for any issue reported. Overall my experience is good and I would definitely come again and recommend it to my friends.
My family stayed here for a long time because of the service, location, staff and clean beautiful suite with all facilities available. I will definitely recommend platinum suites to my friends and families. I should thank the manager because he is always actively listening to customers and providing excellent service. Please try this place and you won't be disappointed.
Great location and professional staff. Highly recommended and will definitely stay again.
We would like to thank all members of staff for their help, they were very friendly, helpful and did everything they could for us. A big thank you to Tyler Church. The suites were very clean and homely. We will 100% recommend this building to all our family and friends. Thank you for all your help.
The Suite was great and reasonably priced. The fully stacked kitchen was very helpful as well!
This place has everything we could need. Altogether this experience was great. Thank you!
From tangy miso soup, to ramen and tantalizing sushi, [...]