Furnished Home Away from Home
Vacation and Holiday

Rental Apartments
Finally, a place to relax. Whether you're with family or friends, it's more comfortable to have a rental suite if you are planning a stay for more than four nights.
Shop for and prepare your own food to save money and feel comfortable at home. Or order in and eat at a proper kitchen table with real cutlery and plates.
Location-wise, you can't beat how centrally located our buildings are. Every weekend in summer there is a festival at nearby Celebration Square, where you can catch an outdoor movie screening on Thursday nights. There are gorgeous parks nearby, too!  You can't beat Square One Shopping Centre, which is a restaurant and entertainment hub.
Contact us to learn more, or to inquire about special accommodations for any of your needs.
How Platinum Suites beats hotels hands-down:
If you strive to eat healthy, it makes sense to cook your own meals. We are walking distance from several grocery and convenience stores. With a hotel you are often limited to expensive restaurants or fast food. Even hotel suites with a "kitchenette" provide the means to heat and store food only.  Even our local take-out options offer ethnic diversity, catering to every taste.
Save money over a hotel suite or room. You get far more for your dollar with a furnished rental, including separate bedrooms and a balcony.
Do en-suite laundry with your own stacked washer and dryer. What is more convenient?
Scroll down to see our room configurations or select the boxes below for more information. Click here to inquire about your dates now!
AVAILABLE APARTMENTS
Discover Our Suites
Platinum Suites' Apartment Rentals  provides everything you need to feel at home, including free, secure WiFi, fitness gym and pool. All rooms feature washer/dryer, full kitchen with oven, stove, fridge, dishwasher and all dishware. Our suites feature a balcony and separate bedrooms and washrooms. Although our accommodations (an "Apart-Hotel") are self-catering, our staff offers exemplary service that far surpasses other condominium suite rental agencies. Expect more from Platinum Suites! Read our Frequently Asked Questions here.
What's Available When You Stay with Us
What our guests say about us
The Suite was great and reasonably priced. The fully stacked kitchen was very helpful as well!
This place has everything we could need. Altogether this experience was great. Thank you!
First, I would like to give special thanks to the support staff for their great service, friendliness and prompt response for any issue reported. Overall my experience is good and I would definitely come again and recommend it to my friends.
When you are moving from your own home to another one, definitely you will think how difficult it is to accommodate but this didn't happen because of Platinum Suites.

Everything you will need is there, not to forget ofcourse the very supportive and welcoming attitude of the support staff. Location is very important, especially for first day of arriving to Canada, as you need easy access to restaurants and shopping areas and Platinum Suites offered this.
All I can say, if you are searching for a place not so different from your own home, Platinum Suites is your choice.
We enjoyed our stay very much. The apartment has a great location. It is spacious and well-kept. The management and staff has been very helpful and professional. The cleaning lady does an excellent job. Towels, sheets and hangers were provided which was great. All in all, this has been a very pleasant experience.
We sold our home in April but the closing for our new home was after 45 days. We were all stressed out as we had no home for these many days. My real estate agent informed us about furnished short term rentals option. We went to see few other furnished suite providers in Mississauga downtown. We decided to stay with Platinum Suites. So, we stored our major household stuff to temporary storage. Platinum Suites, responded to my calls and emails during my stay and provided requested information quickly. Staff was polite and well informed. Kids loved swimming pool and Celebration Square.
I work as an executive relocation co-coordinator. We were looking for temporary accommodation for one of our multinational client's senior executive who is relocating from Asia pacific. At Platinum suites, our executive stayed 2 months comfortably before we found a permanent accommodation. We liked Platinum suites as they are very professional in their dealing and our employees have a great stay. Now, Platinum suite is taking care of all our executives for last 2 years.
I work as IT consultant for the car industry in Michigan. I stayed with Platinum suites for few months during winter time for my project. Location was perfect though winter was pain. Heated parking and comfortable suites reduced some pain. Had some heating concerns maintenance guys took care quickly. Gym and pool was good after long day of work. I worked from home a lot and asked for printer photocopier and fax they immediately set up ready to use machine. If I will get a project in GTA next year, I will give them shout to book again.
Our family migrated to Canada on immigration from Dubai in June. One of my friends who stayed with Platinum suites a year ago referred me. I sent them email for further information. Office responded quickly and provided video, booking form and information. On request they arranged pick –up from the airport. Location was excellent. They also arranged additional storage for us. We also got crib for my 4 months old daughter and one extra roll-away single bed for my eldest son. My wife loved the suite and the décor.
Walk Score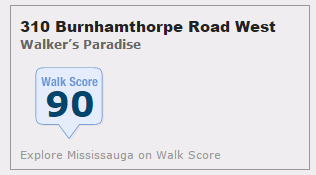 Memberships & Associations|