The arrival of summer brings with it fun-filled days spent enjoying the great outdoors. Luckily for us in Mississauga, Celebration Square offers a wonderful location to enjoy the nice weather. Many different free activities and events are offered throughout the summer at Celebration Square.
Check out our list below to see what's going on in the upcoming months!
Free Fitness Classes
There's a reason why gyms aren't as busy in the summer months: people like spending time outdoors and enjoying the summer weather instead! Fresh Air Fitness recognizes this by offering a wide range of classes (including yoga, boot camp and Zumba) in Celebration Square every Wednesday evening beginning May 23. Keep your fitness game in check all summer long! Check out the class schedule here.
Watch Movies Under the Stars
Enjoy the beautiful outdoors (even after the sun goes down) by watching movies on the City's largest outdoor screen! Every Thursday at 8 pm, enjoy a family-friendly movie. Plus, some pre-movie action courtesy of Live with Khaled can be enjoyed starting June 7th
Cultural Festivals
Experience another culture's entertainment, traditions and food by attending one of the following cultural experiences held at Celebration Square:
Shop at a Farmer's Market
Beginning June 6th, shop for local fruits, vegetables and more every Wednesday from 9 am to 5 pm at the Lions Farmers Market.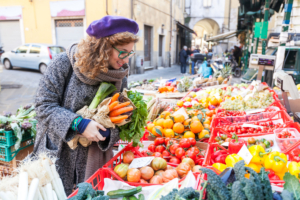 Practice Yoga Outdoors at Night
For a unique yoga and meditation experience, this is not to be missed! Appropriate for all levels, enjoy this class on Friday, June 8 from 7:30 pm to 9:30 pm
Celebrate Canada Day Celebrate Canada's 151st birthday with your fellow Mississauga residents on Sunday, July 1st from 2 pm to 10:30 pm. Enjoy food trucks, music, entertainment and fireworks!
Enjoy the Celebration Longer by Staying Nearby! The best furnished apartments in Mississauga, Platinum Suites, are conveniently located across from Celebration Square. Pre-plan a stay with us to enjoy the Square's events that much more! Contact us today to book your stay.
By Sarah McKenzie