As a diehard soccer fan, I've been eagerly anticipating the 2018 FIFA World Cup. If you have been, too, then there's good news – the wait is almost over! Running from June 14 – July 15, this exciting championship will be held in Russia, following this schedule.
If you're looking for a great way to experience the World Cup in Mississauga, look no further! I've got some amazing suggestions for you.
Experience the 2018 FIFA World Cup at One of Mississauga's Best Sports Bars
Do you enjoy the excitement of watching a sporting event in a crowded room surrounded by other fans? If so, then Mississauga has numerous sports bars where you can experience the 2018 FIFA World Cup! Here are a couple of my favourites:
Gametime Mississauga offers not only a huge space to watch the soccer match but delicious food and drinks, too! And when the soccer game gets slow, Gametime Mississauga has many ways to keep you entertained! Besides a virtual reality arcade, the location offers traditional sports bar surroundings such as billiards and video games to keep you busy.
Calling All Wing Lovers!
AllStar Wings and Ribs's award-winning wings will keep you fueled during the 2018 FIFA World Cup! Located in City Centre, AllStar Wings and Ribs offers a casual, family-friendly atmosphere. Because there are TVs located inside the booths, you can watch as much of the 2018 FIFA World Cup as you want while you dine!
Don't feel like going home after a night spent watching the game at a sports bar? Consider renting a fully furnished apartment in Mississauga – such as at Platinum Suites!
Watch the Game in Comfort with Friends
Do you prefer to watch the FIFA World Cup from the comfort of a couch? If so, then why not make the experience that much more comfortable by renting a furnished apartment in Mississauga?
Platinum Suites offers luxurious, hotel-like surroundings, plus numerous services and features. Enjoy a fully equipped kitchen to prepare snacks for game time, as well as plenty of room to host friends to watch the game with you. Our 24-hour concierge service is available to help you in any way and is dedicated to making your stay an enjoyable one.
The best part? For an additional charge (and depending on availability), housekeeping services are available. Enjoy the FIFA World Cup game fully, knowing that the clean up from hosting guests is not your responsibility!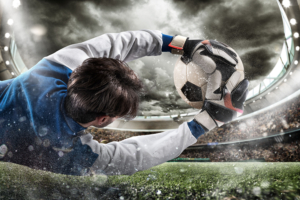 Plan a Family Getaway during the 2018 FIFA World Cup
Looking to get away with the family during the 2018 FIFA World Cup, so you can leave the stress of day-to-day life at home? If so, then why not consider enjoying a stay at a short term rental like Platinum Suites?
Although cheaper than renting a hotel room, Platinum Suites still offers similar amenities and is even centrally located! The best part while you enjoy a stay at Platinum Suites with your family? You can watch as much of the soccer championship as you'd like, without the distractions found at home!
Staying at Platinum Suites during the 2018 FIFA World Cup
Platinum Suites is ready to provide an enjoyable, stress-free experience during the upcoming 2018 FIFA World Cup. Contact us today to learn more about our furnished apartments for rent in Mississauga!
By: Sarah McKenzie