Vacation options are endless these days. With the emergence of sharing websites, such as Airbnb and FlipKey, where you choose to hang your hat has to be based on things that matter to you. These platforms give the illusion of offering more bang for your buck, but in reality, that isn't always the case.
There are inherent risks in booking with a sharing website because instead of dealing with a well-managed facility, you are staying at someone's residence – and often that residence is not permitted to be rented out, adding additional stress.
See the below chart for a comparison of our short term furnished rental apartments and sharing websites, compared as an average of the same square footage and number of bedrooms as those on Airbnb.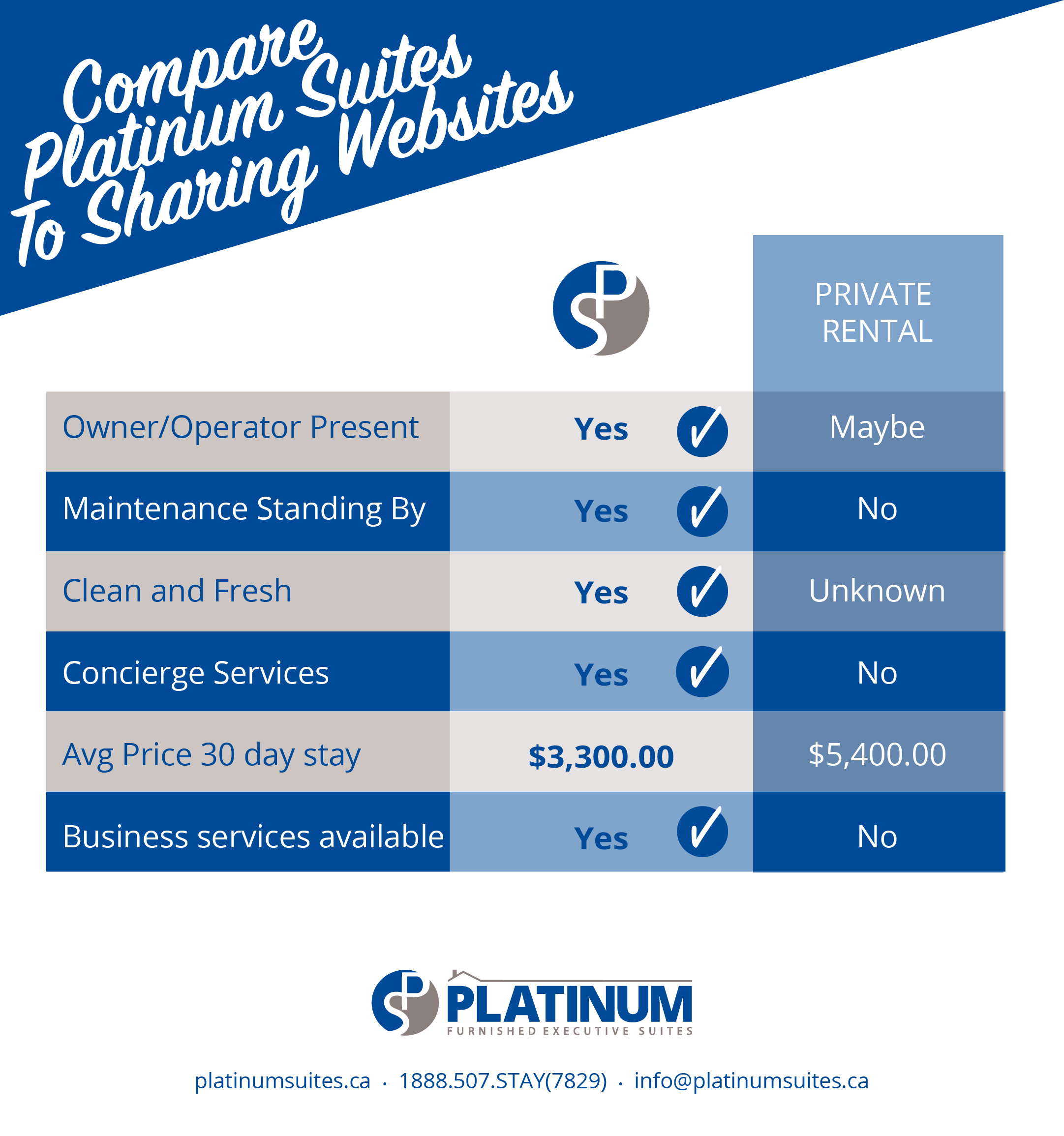 By Lisa Marie Brennan