There's just something special about being home for the holidays. 
But whether it's due to work, family or another obligations, spending the holidays at home is not always an option. When that's the case, use these four easy suggestions to make your short term rental as comfortable and cozy as possible. 
Incorporate the Smell of Home in Your Short Term Rental
Smell has the power to easily evoke memories of home. 
Try using a room spritzer, plug-in air freshener or laundry sachets in a comforting scent that you associate with home. To be fire-safe, leave the scented candles at home.  
Bring Small Comforts from Home into Your Short Term Rental
Although packing some comforts from home do not take up much precious space in your luggage, they can bring a large amount of comfort to a rental space. 
Choose a couple of your favourite holiday soundtracks, DVDs or family photos to bring along. Watch how making a few simple additions to your short term rental can help to set a happy, festive atmosphere!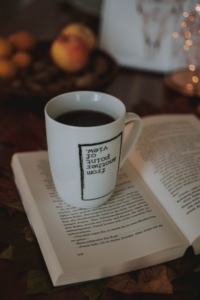 Decorate Your Short Term Rental for the Holidays
There are plenty of holiday decorations that can be purchased that won't break your budget. Visit a nearby dollar store or crafting store and have fun while looking for some small holiday decorations! 
Although you may have traditionally decorated a full-size tree for Christmas, a similar effect can be created with a small, pre-lit, pre-decorated tabletop tree. 
Consider adding some festive decorations to the wall or front door in the form of wreaths, wall decals and Christmas lights.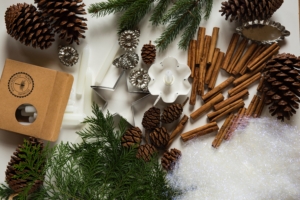 Practice Similar Traditions in Your Short Term Rental
Just because you're away for the holidays does not mean that your favourite holiday traditions need to be skipped! 
Spend some time thinking about what you and your family do every year during the holiday season. From eating certain foods to watching specific movies, there are ways to bring comforts from home into your short term rental. 
Be sure to check out the holiday activities that are happening around your short term rental, too. There are plenty of holiday parades, Christmas tree lighting ceremonies and other special events that can be similar to what you normally experience at home. 
If you're not going to be home for the holidays this year, considering booking Platinum Suites. As the premiere furnished apartments in Mississauga, it's easy to feel right at home in our beautifully furnished suites. Plus, we're located right across the street from Celebration Square where there are plenty of holiday festivities scheduled. Check out our special offers and contact us today to make a reservation. 
By Sarah McKenzie